FUNdraising



To view our Audited Annual Accounts, please click here.

Click here to see our Forthcoming Events!

Please see below for ideas on how to help us with further fundraising or to make a donation visit our Virgin Giving page
---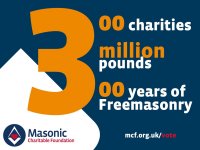 GOOD NEWS! We have heard that The Bruce Trust received the highest vote and has been awarded the highest grant of £25,000 – we are all very excited and most grateful for your help and support.

David Bruce

Founding Trustee
---
Letter from the Founding Trustees:

SILVER ANNIVERSARY OF THE HANNAH APPEAL

Louise and I can hardly believe that this year marks the 25th Anniversary of the start of construction of this Trust's second boat, The Hannah!

We had no idea when we covenanted personally £80,000 in 1988 to create this Trust that our initiative would lead to such a successful charitable venture which has already provided holidays for over 19,000 people with a wide variety of special needs, together with their carers. Statistics on last year's hirers and news on the Trust feature in the Newsletter. Click here

Since then, and solely due to the generosity of literally thousands of people and grant-giving trusts, over £600,000 has been fundraised and invested in our fleet of four specially-designed, purpose-built, wide-beam canal boats, each of which offers the ultimate flexibility in catering for the needs of the most severely disabled people.

The hull and superstructure of The Hannah, which sleeps up to12 people and is our most popular boat for large groups, will be sound for at least another quarter of a century. It is a testament to the original quality of the internal fit-out that no significant refurbishment has been necessary to date. However, we would now like to bring her up to the high contemporary standard of the rest of the fleet.

The capital cost of this refit, including a new heating and electrical system, modernisation of the shower room etc. is £25,000 all of which we hope to raise through this Silver Anniversary Appeal and complete the work in time for the 2017 season. Although we appreciate that this is a large investment we estimate that a brand new 12-berth boat with our special facilities would cost over £250,000.

I do hope that you will feel able to support this Appeal and, please rest assured, every donation will be put to immediate and excellent use.

With best wishes.

DAVID BRUCE
FOUNDING TRUSTEE

Thanks to the following who have already been kind enough to contribute this year:

Ritchie Charity
Mr and Mrs Adams
Joey Clover
Miss Janet Milner-Jose
Anton (Andover) Rotary Club
Jim Hanks
Susie Eliot-Cohen
David Maxwell Scott
Ammco Trust
Mike and Kathryn Hutchinson
Mrs Monica Moore
Mike & Gill Peters
Wendy & John Tutton
Phil Eagle
Sue Tuckey
Nigel Pullman
Mr Antony Fletcher
Mr A.B. Watt
Mrs Felicity Bellamy
Dr Julia Ellis
Mrs Gillian Stone
St Mary's Drama Group
Mr and Mrs Paul Harvey
Mrs Inge Hunter
Male Family Charitable Trust
Mrs Adrian Scrope
G J Ward Charitable Trust
Mark Tyler
Mrs Ruth Kaye
Sir Colin Imray
Mr Ken Pyne
Mr and Mrs R Newton
Mr David Stevenson
Miss Susan Sutcliffe
Mr and Mrs Neil Pankhurst
Mr and Mrs I. Harper
Mr Simon Chilton
Truemark Trust
Barbara Blackburn
The Pelham Trust
The Farrell Trust
The Fulmer Trust
Ian Heath
Steve Manson
Judy Cornford
William Melvin
Alan Spreadbury
David Rugg
St Cassion's Centre
Verdon Smith Family Charitable Trust
ACW Edwards Trust
Tom Welch
Water Guinness Charitable Trust
Colin Summers
Maureen Osborne
Rotary Club of Chichester
Anton Rotary Club
Berkshire Masonic
Englefield Charitable Trust
Greenham Common Trust
Santander
---
We undertake a great deal of fundraising activities and we are extremely grateful to everyone who supports these events in any way and for the donations that we receive!
The Bruce Trust is a non-profit organisation. We do make hire charges to help cover the basic everyday costs such as fuel, insurance, licensing and mooring fees, but there are inevitably hidden costs that crop up each year such as new parts, painting the boats, surveys etc. which are not covered by these charges.

In light of this and the fact that we are often working on specific projects to expand and further improve The Bruce Trust, we have a number of local groups who assist us with regular fundraising events as well as individuals who come up with their own unique way of raising money for us.

Please read on to find out more about how you can help us fundraise through the following routes:-

Join our 50/50 Lottery Club (please see below for more details)

Use Easysearch to explore the internet and raise money at the same time

Use Shop2fundraise for your online shopping and raise money at the same time

Join us at our fundraising events

Donate through our Virgin Giving page or send a cheque payable to "The Bruce Trust"

For any further information about fundraising for The Bruce Trust please contact Rebecca Bruce at enquiries@brucetrust.org.uk or on 01264 356451.
We have a 50/50 Lottery Club which has a monthly draw, the size of the prizes being dependent on the number of entrants, but which are currently:-
1st Prize £75
2nd Prize £35
3rd Prize £20
4th Prize £15
You can buy as many tickets as you like at £1 per ticket. Half of the money raised goes towards keeping our costs down, whilst the other half is given away in prizes.
Latest Draw Results
April
2019
| | | | | |
| --- | --- | --- | --- | --- |
| 1st | 11 | £75 | Mrs. T. Lang | Somerset |
| 2nd | 248 | £35 | CDR I. Gibb | Wiltshire |
| 3rd | 7 | £20 | Mr. S. Rudd | Wiltshire |
| 4th | 216 | £15 | Mrs. A. Cook | Wiltshire |
| | | | | |
May
2019
| | | | | |
| --- | --- | --- | --- | --- |
| 1st | 88 | £75 | Mr. D. Sheppard | Oxon |
| 2nd | 390 | £35 | K. Binney | Warminster |
| 3rd | 303 | £20 | Mr. G. Smith | Berkshire |
| 4th | 248 | £15 | CDR I. Gibb | Wiltshire |
June
| | | | | |
| --- | --- | --- | --- | --- |
| 1st | 278 | £75 | M. Gregory | Perthshire |
| 2nd | 185 | £35 | S. Winfield | Birmingham |
| 3rd | 256 | £20 | M. Cull | Kent |
| 4th | 4 | £15 | V. Norton | Hampshire |



esults
---
Fundraise Without Spending Any Money Yourself!
We have teamed up with Easysearch, so that every time you use this website to search the internet instead of using Google or Yahoo, they will make a donation towards our charity.
All you have to do is visit www.easysearch.org.uk.
When you first go to this site, towards the bottom of the page is a section that will ask you to select the organisation that you would like to raise funds for. Please type in The Bruce Trust then search and select it in the list that comes up. This will then take you to a search page, stating you are supporting this charity. There is an option on here to make this site your home page, which would be great then you will be encouraged to use it each time you bring up the internet.
Shopping and Fundraising at the Same Time, Without it Costing You an Extra Penny
!
We have teamed up with shop2fundraise, which enables us to receive a donation every time you shop online with one of their participating stores which include M&S, Amazon, HMV etc. and it won't cost you a penny more than the normal price of your purchase. Whenever you are shopping online, simply go to the following link first:-
http://www.shop2fundraise.co.uk/?orgID=526763
and if you would like a reminder to pop up on any site that is connected to this fundraising scheme, you can download the reminder at the link below
http://www.shop2fundraise.co.uk/schools/The+Bruce+Trust-526