The History of The Bruce Trust


The Bruce Trust was created in 1988 by Louise and David Bruce, following the sale of Bruce's Brewery and the Firkin Pubs in London. Being keen to plough back some of the proceeds into a project which would benefit the community, they became intrigued with the possibility of offering to disabled, disadvantaged or elderly people the opportunity to enjoy self-steer, self-catering holidays, cruising on the Kennet & Avon Canal.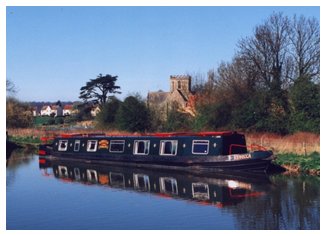 Having carried out considerable research into the existing facilities for people with special needs on Britain's other inland waterways, the Bruces invested over £80,000 into building The Rebecca. This specially- designed, purpose-built, wide-beam canal boat offered the highest quality accommodation and the ultimate flexibility for up to twelve people.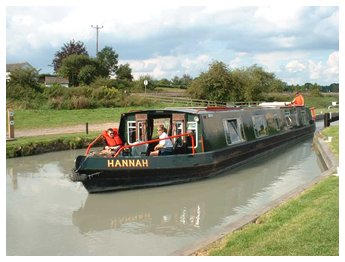 Due to the extraordinary market demand for The Rebecca during her first two seasons, an appeal was launched in January 1991 to fund the development of a second boat. Over 500 donations between £2 and £10,000 were received, enabling The Hannah to be built, also sleeping up to twelve people.





In September 1993, the Trust purchased an existing wide-beam boat, purpose-built for disabled people, The Rachel. At the end of the 2008 season, the Trust realised it needed to replace The Rachel as she had reached the end of her serviceable life. She was replaced in August 2009 by a new, specially-designed, purpose-built 6- berth boat (also called The Rachel) which is ideally suited for a family group with a disabled member or a small group from a care in the community residential organisation. The £150,000 capital cost was fundraised between January 2008 and April 2009 - no mean achievement during the deepest recession since the 1930's.





The fourth boat, The Diana, joined the fleet in 1998. This too is a purpose-built, wide-beam boat which accommodates up to 10 people and provides the latest facilities for helping people with special needs.



I

In 2011, it was decided that The Rebecca, the oldest boat and first of all the designs, would benefit from some upgrades and improvements. Fundraising for this project commenced and £120,000 was raised for a full refurbishment and a new, more accessible layout. The work was completed in 2013 and The Rebecca was relaunched as a 10-berth boat including a scissor-action hospital bed, adjacent to a 6' x 3' panoramic window.





All the boats were designed to give wheelchair users the opportunity to steer by using the tiller. However, both Hannah and Rachel were fitted with a remote steering device that enables someone with less upper body mobility to steer from their wheelchair, using a joystick.





The boats operate from Great Bedwyn Wharf, near Marlborough, on the Kennet and Avon Canal, which flows through Berkshire and Wiltshire, from the River Thames at Reading to the River Avon at Bath. Two have a changeover day on Fridays and two have a changeover day on Saturdays. They are ideally situated to cruise eastward towards Newbury and Reading or westward to Devizes and down the Caen Hill Flight and on to Bath.


Descriptions of Rebecca, Hannah, Diana & Rachel can be found here: https://bruceboats.katrust.org.uk/holiday-hire/oats/


If you would like to discuss which boat would be most appropriate for your

group, please contact Jen at bookings@katrust.org.uk or on 01380 721279

Following the gifting of its four boats to the Kennet & Avon Canal Trust in 2016, The Bruce Trust retains its current board of Trustees and Rebecca Bruce remains as Director but its focus for the future will be more on fundraising and grant-giving for the specific benefit of people with special needs to enjoy the four Bruce Boats now operated by the Kennet & Avon Canal Trust.





Back to Top